Quite a few folks din't like the NEW 52 from DC, they even protested in the streets but I kind of like it! Especially JIM LEE'S & GEOFF JOHN'S JUSTICE LEAGUE. The art is fantastic and the script passable, although I don't like SUPERMAN'S brash characterization here and BATMAN and GREEN LANTERN seem like sort of DICKS! It is quite humorous, though. But I like the new line-up and JIM LEE'S costume designs, especially SUPERMAN. He's kept the suit pretty traditional-looking except ridding SUPES of his silly SPEEDO outer-shorts. This actually looks better than the SUPERMAN SUIT HENRY CAVILL is wearing in MAN OF STEEL. Now I'm a traditionalist but the Speedo underwear on the outside of the pants really doesn't work nowadays!
But the real pleasant surprise here is putting CYBORG in an updated costume-design and inserting him here at the beginning of the JL. I like CYBORG as a replacement for MARTIAN MANHUNTER (Glad to see they didn't get rid of MM entirely but put him in STORM WATCH.). I liked CYBORG on SMALLVILLE. I would have liked to seen more of him and the JL on SMALLVILLE instead of all the lame filler episodes. CYBORG is a hip, cool, high-tech bionic-man for this present high-tech world we live in. He just fits better for the "HERE & NOW. We've all seen the illustration of the NEW 52 JUSTICE LEAGUE from TOON TUMBLERS, for their glass designs, thus we know the "possible" later additions to the JL such as GREEN ARROW but I would have liked to seen GA in the beginning line-up. That is one huge misstep I think they've taken. I hope they bring him in here quick. Of course we all know the mystery woman with the beauty mark above her lip is LADY LUCK because GEOFF JOHNS said so. I would've rather seen BLACK CANARY in here. LADY LUCK? Kind of lame! BLACK CANARY belongs here in the JL! But oh, well, if I'm to do this NEW-52 JL FANCAST correct I have to use the people GEOFF JOHNS and JIM LEE put in here. The group consists of: SUPERMAN, WONDER WOMAN, BATMAN, GREEN LANTERN, FLASH, AQUAMAN & CYBORG and presumably eventually will include GREEN ARROW, MERA, ELEMENT WOMAN, ATOM, LADY LUCK, FIRESTORM & DEADMAN.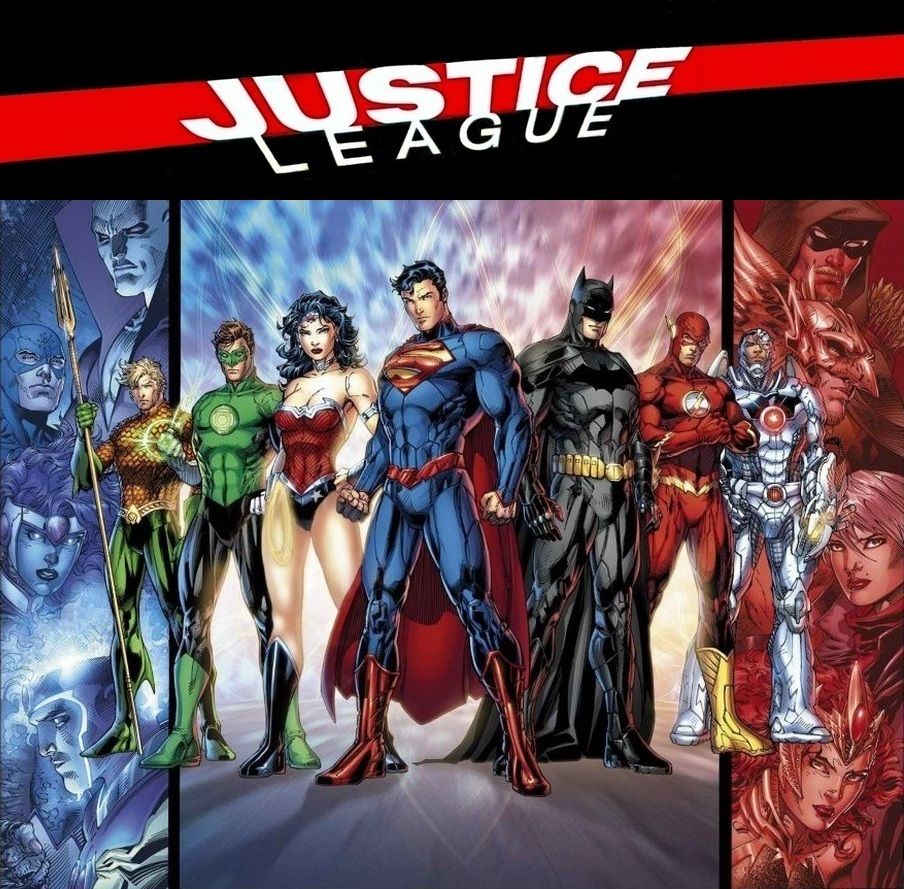 For the director I chose J.J. ABRAMS. He makes movies that are fresh but respect the source material. And of course I think it should be his usual writers to write the script, ROBERTO ORCI & ALEX KURTZMAN.
DIRECTOR:
J.J. ABRAMS: STAR TREK (FILM)
I think HENRY CAVILL will be a great CLARK KENT/SUPERMAN so I have him here for my NEW 52 JUSTICE LEAGUE film casting. HENRY CAVILL: TRISTAN & ISOLDE, STARDUST, IMMORTALS (FILM), THE TUDORS (TV) SUPERMAN (CLARK KENT):
HENRY CAVILL- 6'1"
TAYLOR COLE is a tall athletic actress and is really looking WONDER WOMAN- like on CSI:MIAMI. She towers over most of the crew on there, even the men (lol).
TAYLOR COLE: THE SURROGATES, GREEN HORNET (FILM), HEROES, THE EVENT, CSI: MIAMI (TV) WONDER WOMAN (DIANA PRINCE):
TAYLOR COLE- 5'8½"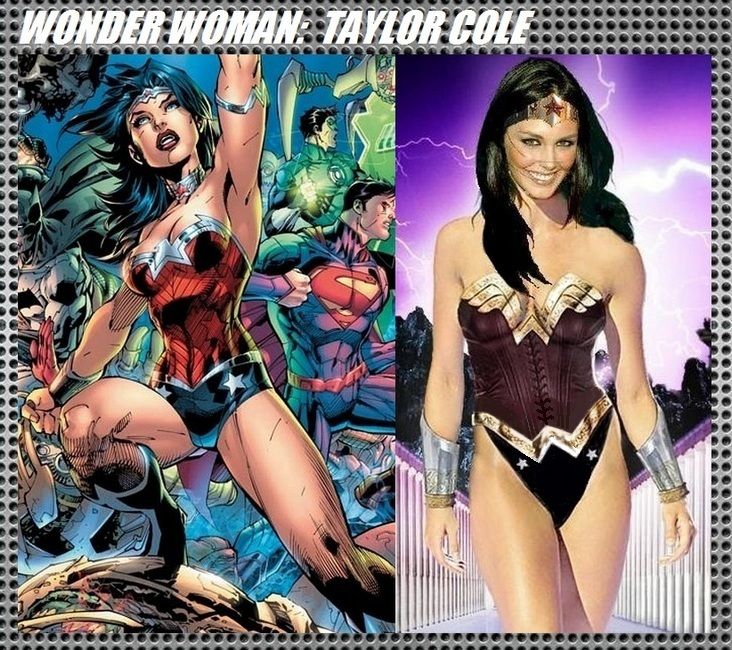 ALEX O'LOUGHLIN (O'LOCKLUN) just looks like a young, handsome, pretty-boy womanizer, billionaire, BRUCE WAYNE. He would look great along side CAVILL'S CLARK KENT/SUPERMAN. If he could portray "MICK", THE VAMPIRE P.I., in CBS' "MOONLIGHT", he can play BATMAN.
ALEX O'LOUGHLIN, 6'
I absolutely hated RYAN REYNOLDS as HAL JORDAN! HAL JORDAN is a serious guy not a silly cut-up! RYAN REYNOLDS is not the ex-military test pilot, "HAL JORDAN",NO WAY, SHAPE or FORM! CHRIS PINE, on the other hand, would be ideal as the serious yet witty HAL JORDAN, GREEN LANTERN.CHRIS PINE: SMOKIN ACES, STAR TREK (FILM) GREEN LANTERN (HAL JORDAN):
CHRIS PINE- 6'1"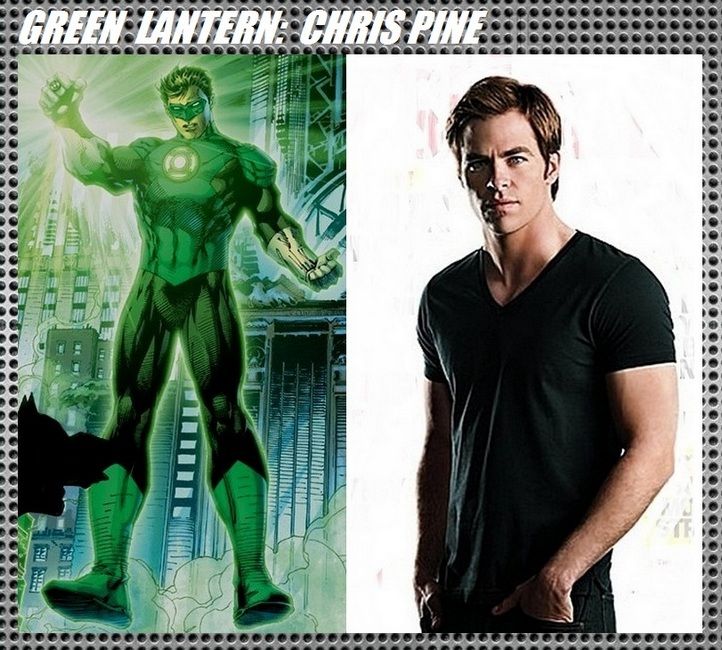 Since HENRY CAVILL is only 6'1" I think SCOTT PORTER (6') fits better as BARRY ALLEN, FLASH.
SCOTT PORTER, 6'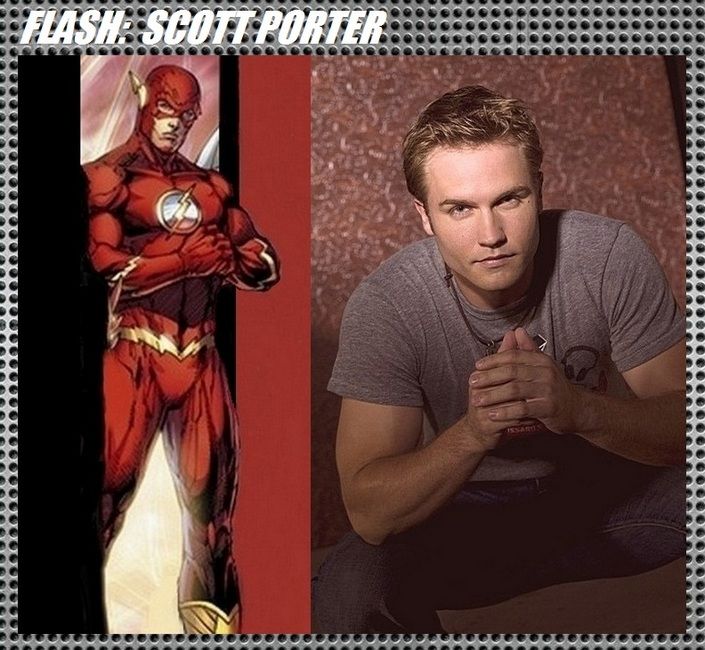 MEHCAD BROOKS is a rising star and I think he's ideal for the man who is horribly injured in an accident and put back together with powerful cybernetic replacement parts.
MEHCAD BROOKS, 6'3"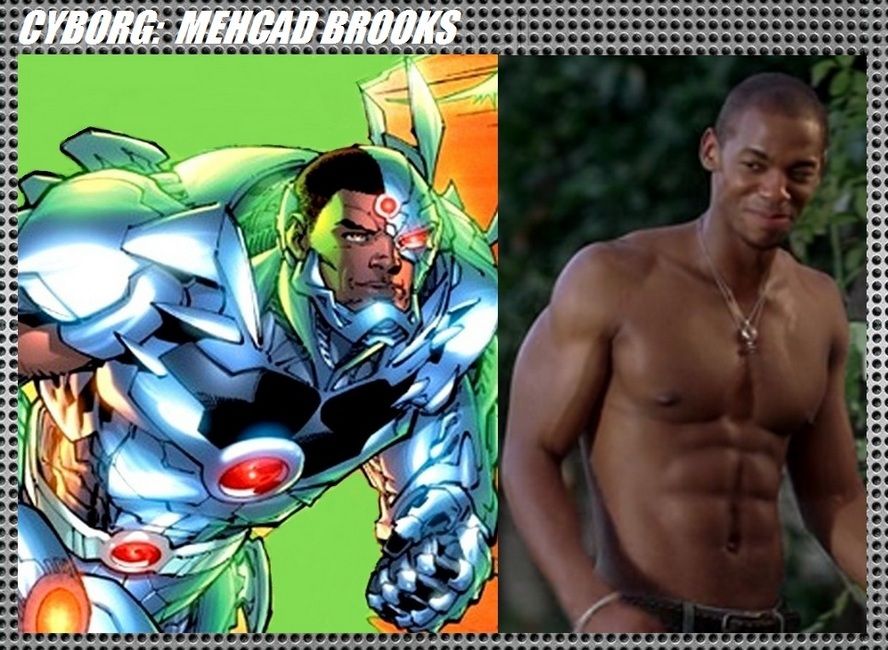 PHILIP WINCHESTER is ripped like a swimmer and is a classically trained actor. He won awards for his acting on the BRITISH stage when he was still quite youngand he's an AMERICAN actor, quite impressive! He would perform AQUAMAN as the regal, iconic character he is. I like ALEXANDER SKARSGARD (6'4") for it if SUPERMAN was played by a VERY tall actor but CAVILL is only 6'1".
PHILIP WINCHESTER, 6'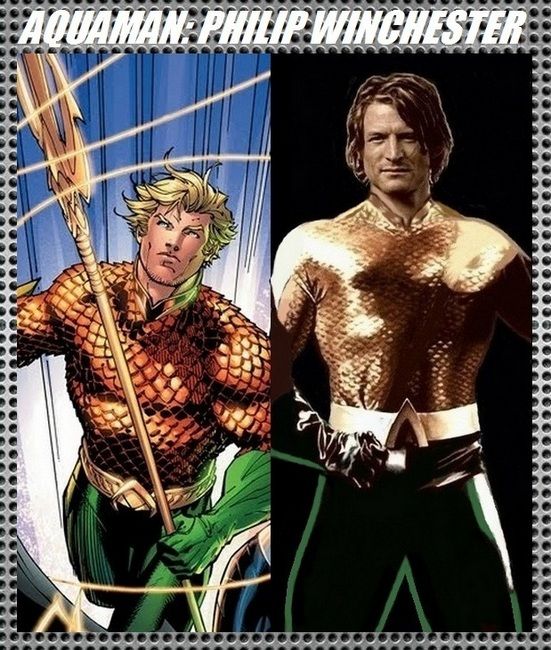 ALICIA WITT is a refined actress and fits this role extremely well. I think this royal role needs someone older.
ALICIA WITT, 5'8"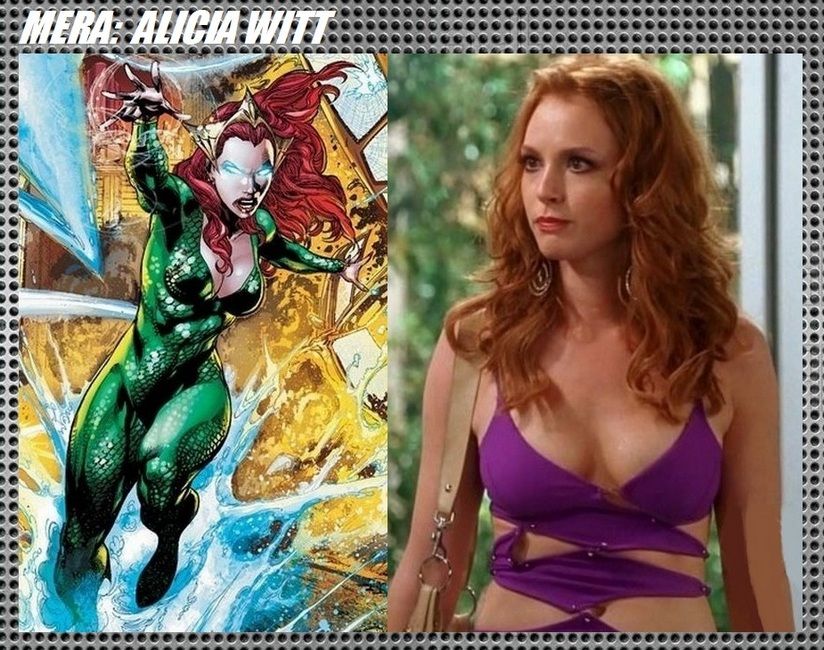 BRYCE DALLAS HOWARD is a gorgeous, phenomenal actress. Her acting prowess would shine through all the prosthetic make-up and CGI. This role would be best if prosthetics were mixed with CGI. It may seem like BRYCE is too "BIG" for this part but to pull it off successfully it takes an extremely proficient actress. Plus she's tall (for a woman). I think she would be fantastically heroic as the female "METAMORPHO".
BRYCE DALLAS HOWARD, 5'8"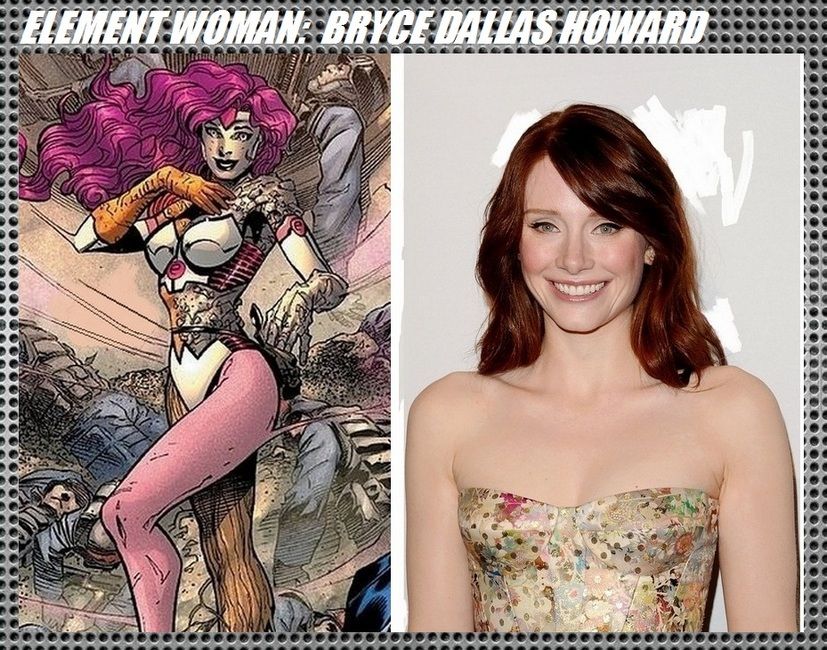 MIKE VOGEL is the spitting image of this fiery figure, both mentally & physically.
MIKE VOGEL, 5'10"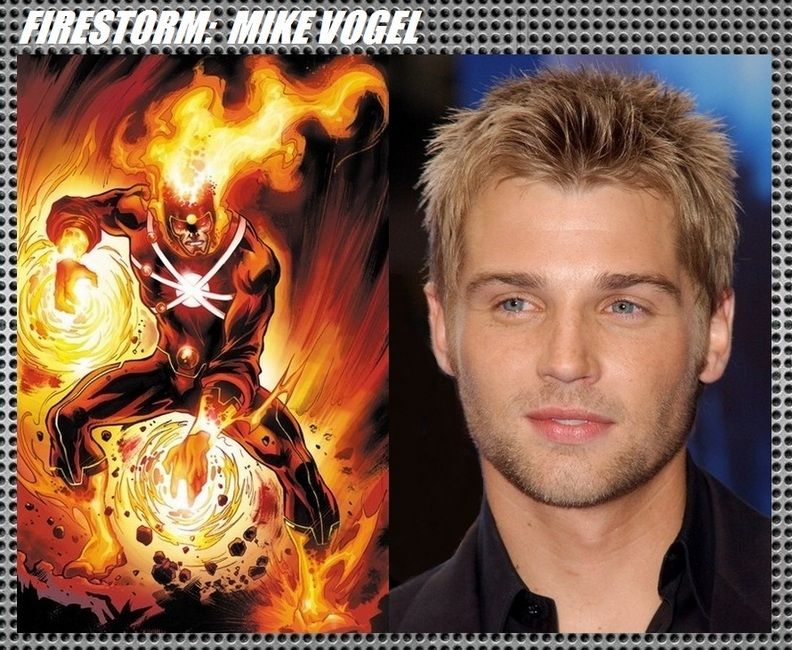 JAMES MARSDEN has the physique to play this "incredible shrinking man". RAY PALMER is not a short person, he only shrinks down.
JAMES MARSDEN, 5'10"
KARL URBAN just has "HAWK-LIKE EYES, don't you think? I like JOE MANGANIELLO for HAWKMAN if superman is a really tall guy. KARL URBAN: LORD OF THE RINGS: RETURN OF THE KING, THE CHRONICLES OF RIDDICK, THE BOURNE SUPREMACY, STAR TREK, RED (FILM) HAWKMAN (CARTER HALL):
KARL URBAN- 6'2"
CHARLIE is my permanent choice for the movie GREEN ARROW. CHARLIE HUNNAM: SONS OF ANARCHY (TV) GREEN ARROW (OLIVER QUEEN):
CHARLIE HUNNAM
LADY LUCK is going to be part of the NEW 52 REBOOT. SCARLETT JOIHANSSON fits her very well, I believe! I think she could do BLACK WIDOW & LADY LUCK. SCARLETT JOHANSSON: IRON-MAN 2, THE AVENGERS (FILM) LADY LUCK (BRENDA BANKS):
SCARLETT JOHANSSON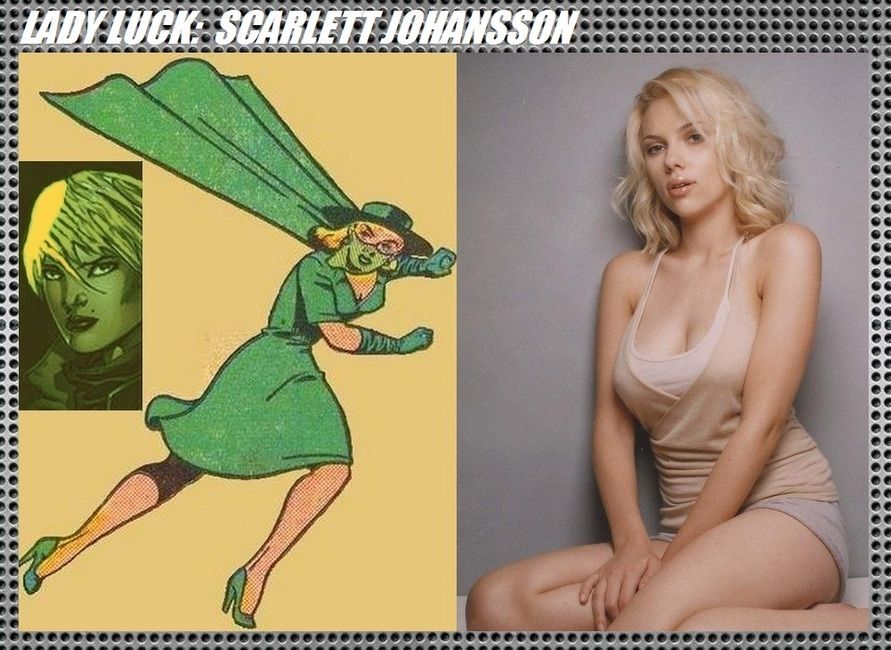 LUKE GOSS would be chilling as the "ghostly" DEADMAN. LUKE GOSS: BLADE II, HELLBOY: THE GOLDEN ARMY, TEKKEN (FILM) DEADMAN (BOSTON BRAND):
LUKE GOSS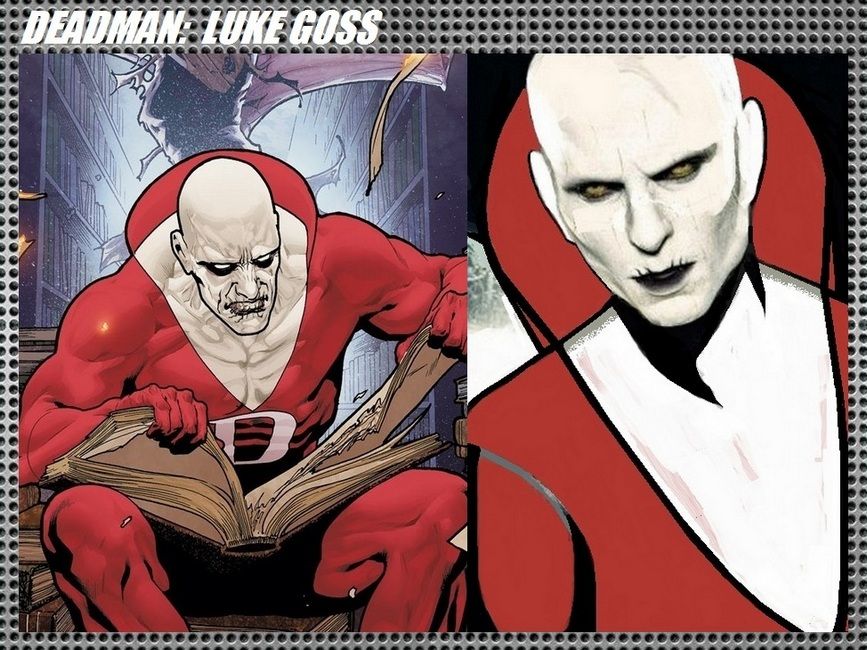 VILLAINS:
Is it just me or does craggy MICHAEL IRONSIDE hardly need any CGI or make- up to play this part? lmao MICHAEL IRONSIDE: STARSHIP TROOPERS (FILM), SMALLVILLE (TV)
DARKSEID: MICHAEL IRONSIDE + CGI
PARADEMONS: ALL CGI + ELECTRONIC VOICE