Excerpt from Marvel.com:
"Tony Stark is equal parts James Bond and Chuck Yeager--a pioneer, a test pilot, an engineer, an adrenaline junkie visionary," explains Fraction. "Iron Man is the ultimate achievement in what we, as humans, can become. He's not the product of cosmic rays or a radioactive spider. He is the triumph of human ingenuity over the frailty of the human form."
THE INVINCIBLE IRON MAN #1
Written by MATT FRACTION
Pencils & 50/50 Cover by SALVADOR LARROCA
50/50 Cover by JOE QUESADA
A bold new ongoing series for the biggest hero of 2008!
IRON MAN! You know you love him! And as the summer's most anticipated movie boot-jets its way into theaters, here's the perfect jumping-on point for new readers and Iron Man fans alike!
Tony Stark – Iron Man, billionaire industrialist and director of S.H.I.E.L.D. – faces the most overwhelming challenge of his life. Ezekiel Stane, the son of Tony's late business rival and archenemy Obadiah, has set his sights, his genius and his considerable fortune on the task of destroying Tony Stark and Iron Man. What's worse, he's got Iron Man tech, and he's every bit Iron Man's equal and opposite…except younger, faster, smarter…and immeasurably evil.
Matt Fraction! Not only is his name cool, but Immortal Iron Fist is great.
Oh yeah, pictures: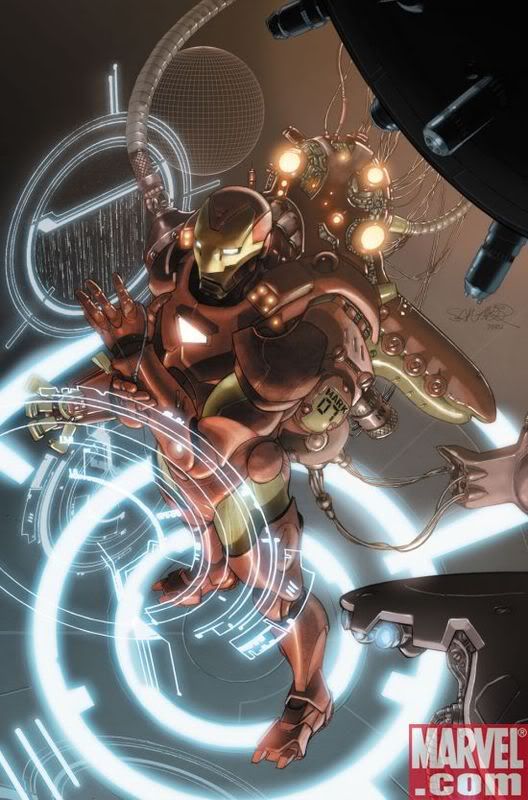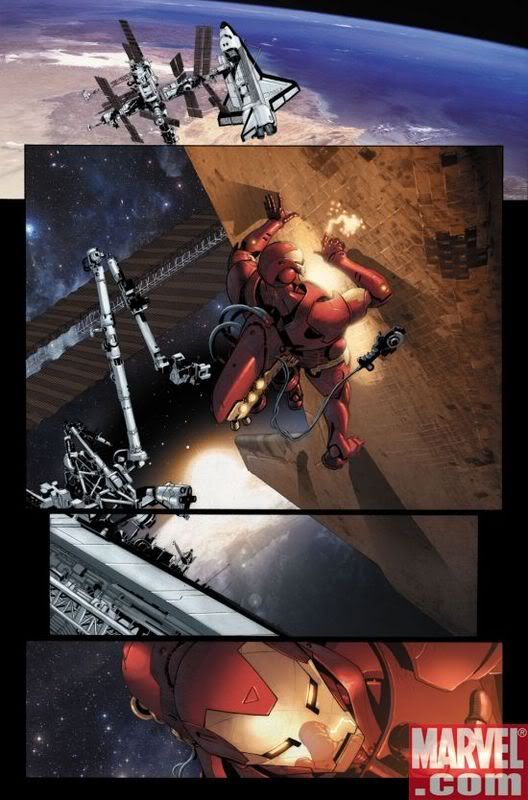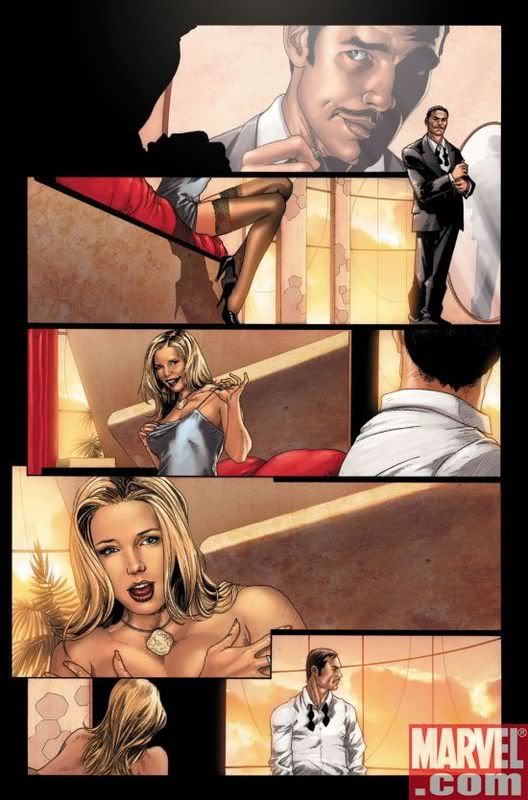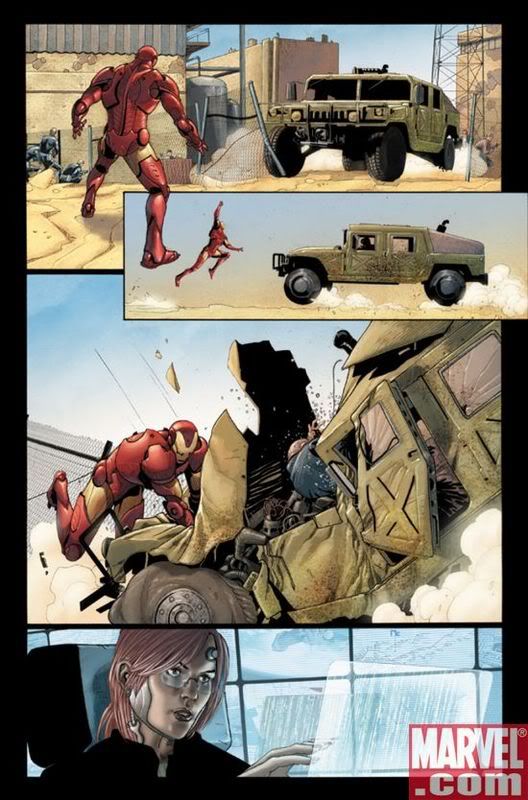 And...Marvel is having "Invincible Iron Man" week and there's an interview with Matt is coming up.