he's fast enough to make it so time stops around him ...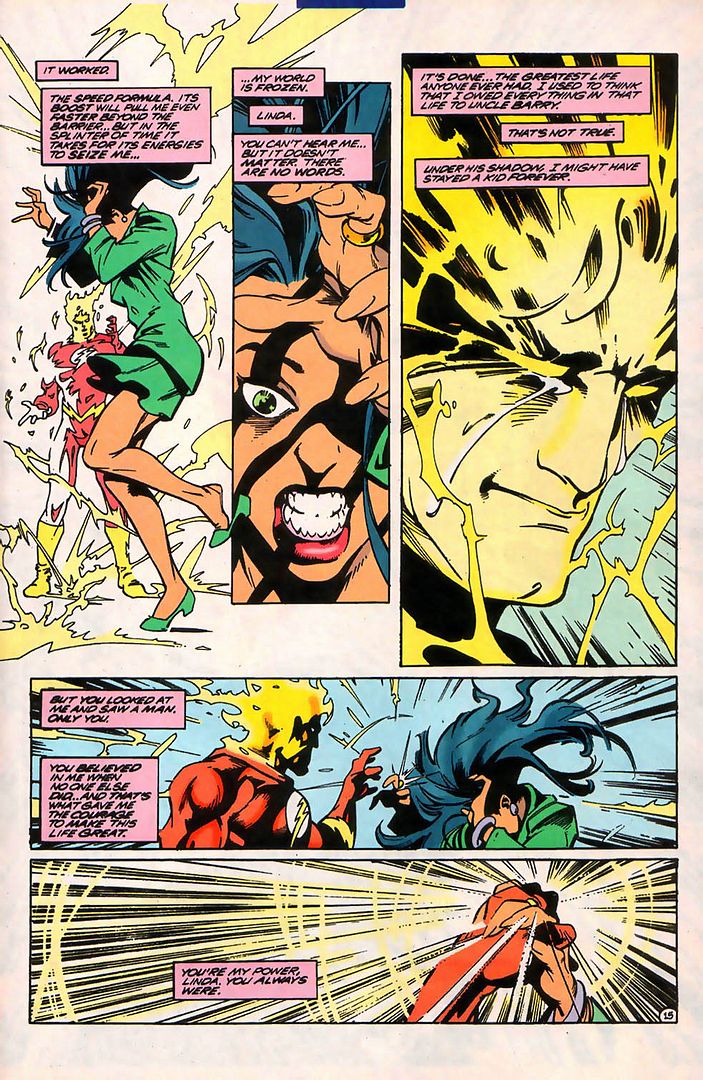 He made a fool out of Superman's nemesis, Mongul ...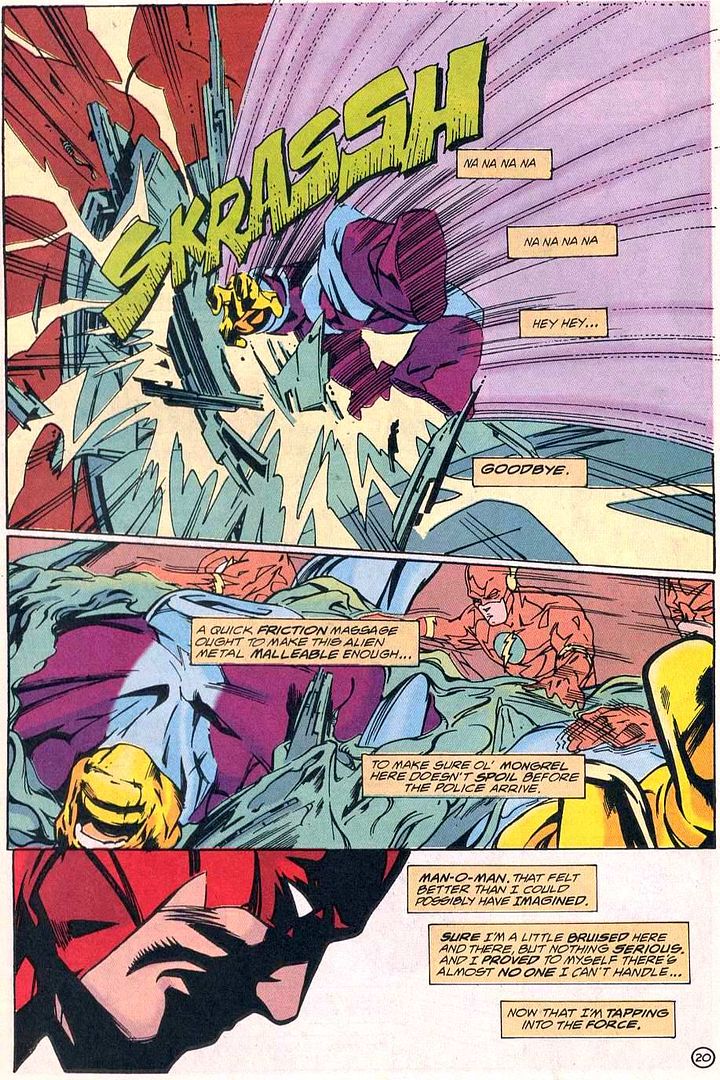 He fought beings so fast, that they seem invisible ... as fast as him ....
He can vibrate through things and make them explode ....
He destroyed a speed force tower by running on it .....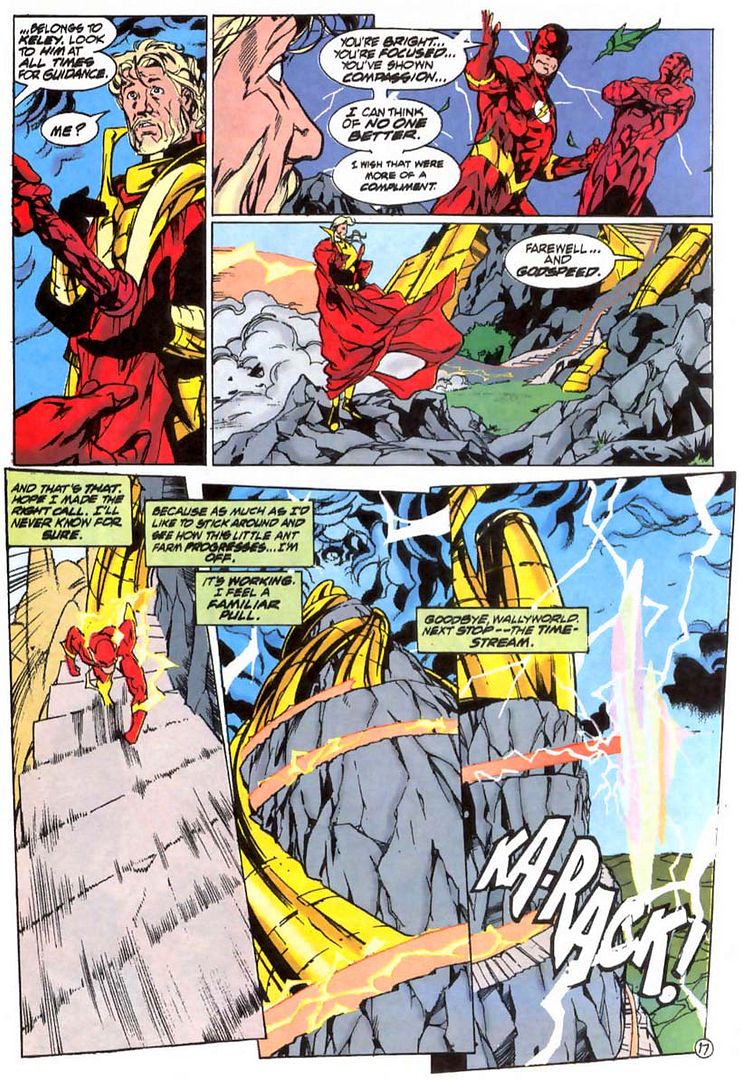 He can use an Infinite Mass Punch (IMP) powerful as a punch from Superman that sent Zum, a white martian, into another country ....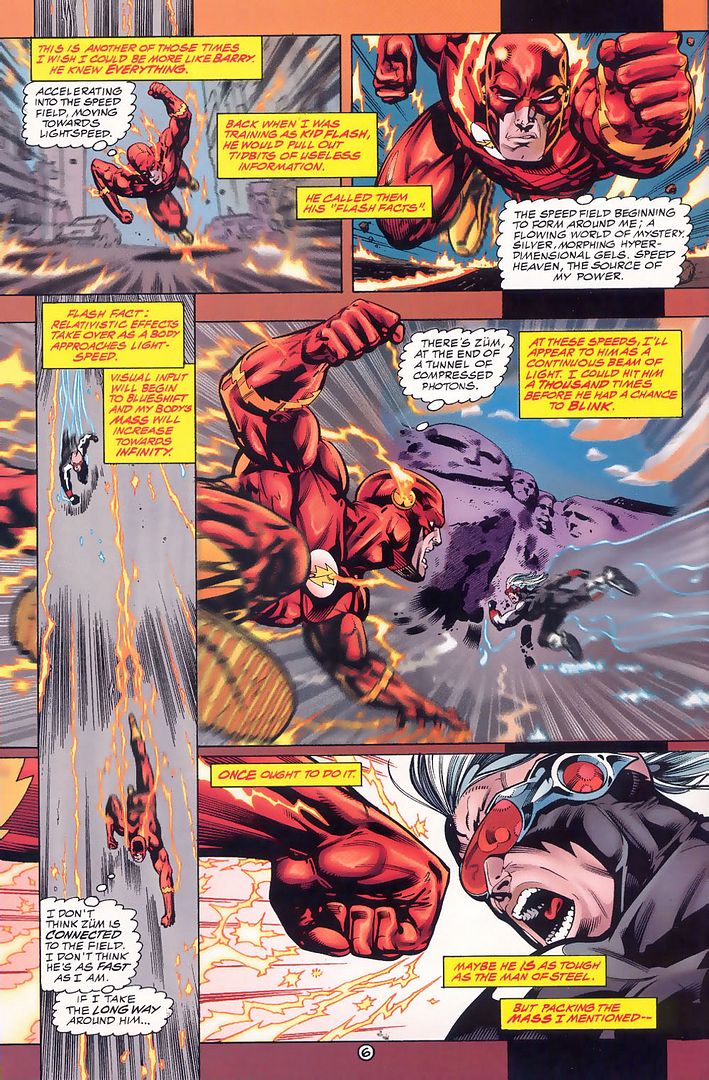 He can save thousands of people from a nuclear explosion as it's happening (going back and forth) ....
And ... he can steal your speed ... FOREVER .....