The Super Soldier battle you been waiting for!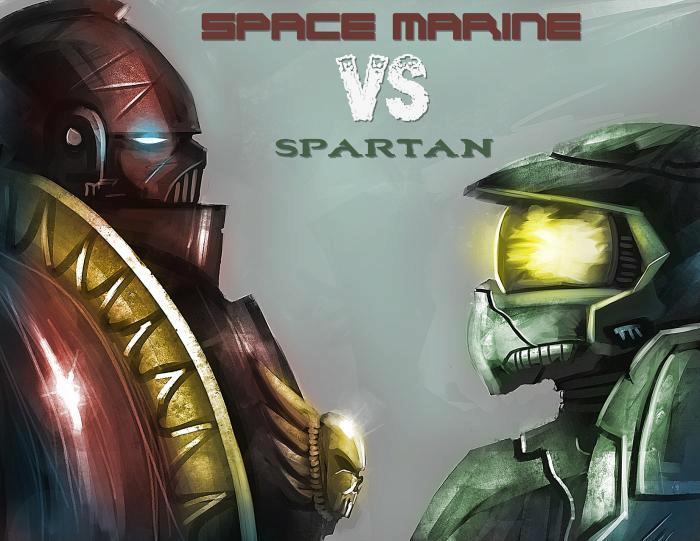 @YourNeighborhoodComicGeek In this corner weighing a ton in Mjolnir Armour, Hero of the Earth, Maaaaaster Chiiieeef!
@CadenceV2 In this Corner weighing also over a ton, the Angel of Death in Power Armour, Spaaaace Maaaarine!
Moral On (What Morals LOL)
In Character
Standard Gear
Master Chief of Halo 4 and beyond
Space Marine is a Veteran Marine
Battle in a arena. Arena has wrecked cars as cover!
Commence Battle!