So this is an assortment of characters that must work together to survive an ongoing torrent of enemies until all enemies are defeated or the entire team gets knocked out of bounds. Unlike the TOP however, killing is legal on both sides.
Out of the groups presented, choose the team leader.
There are 6 Phases. Each phase last 5 rounds with a boss/bosses fight at the end of each phase. Teams are in character.
This means if someone close to the team members dies in the opposing round, morals will be off for some of these characters. For example, if Yusuke lost Kuwabara in round 1 he's most likely gonna be blood lusted in round 2. This might also change the dynamic of a fight. Especially during a boss battle. Many characters are EOS unless specified.
Please also keep in mind the mentality of villains and ask yourself if they would kill or toss their opponent out of the ring.
Each phase has a battle theme. Boss themes are at the end of the last round for the current phase.
Choose if the characters are capable of rest during your phase timeline. Team members might cover for another.
Everyone who posts has their own individual timeline. Inform the thread of how your timeline turned out based on the enemies present. Just because Aang survives/was not eliminated in one persons timeline, doesn't mean he will in another.
Enemy mid-bosses are able to survive rounds. They might not be defeated in the round show up. It depends on individual timelines and which Team members face off against the threat.
After phase 1 is over, I'll post phase 2.
Phase 1
Battle Theme for R1 to R4:
Location: Tournament of Power
Team Miscellaneous
Inuyasha's group (EOS)
Sesshomaru (EOS)
Yusuke Urameshi's group (EOS)
Itachi Uchiha (No disease)
Naruto (9 chakras form)
Sasuke Uchiha (Great War Arc)
Team Avatar Aang's group
Train HeartNet (Black Cat)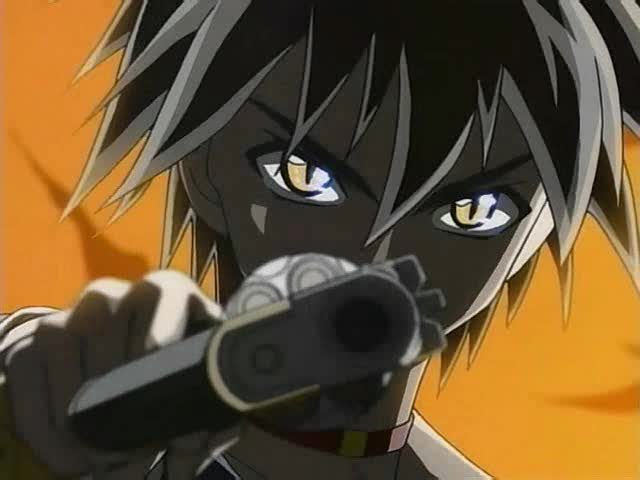 Ironman (MCU: Infinity War)
Thor (MCU: Infinity War)
Ichigo Kurosaki (Thousand year old blood Arc)
Dante(DMC 3)
Ryu Hayabusa (Ninja Gaiden: Sigma 2)
Alucard (Ulitmate)
Seras Victoria (Hellsing)
Steve Rogers (Endgame: Worthy of Mjolner)
Yoruichi (Bleach: Arrancar Arc)
Kirito and Asuna (SAO: Aincrad)
Rouge (X-men: Comic Series)
Spider-Man (Peter Parker)
Straw Hat Pirates (Post time skip)
Kakashi Hatake (Shinobi war arc)
Wolverine (Comics)
Akame (Akame Ga Kill! EOS)
Ryu and Ken (Street Fighter 5)
Elric Brothers(Full Metal Alchemist)
Roy Mustang (Full Metal Alchemist)
Okay now that you see who the team is, I can start the rounds. Pictures are based in order:
R1: 5,000 Chitauri:
R2: 1,000 Titans accompanied by Pyro (X-men) and Psylocke (X-men)
R3: 8 Sentinels led by Magento (Days of Futures Past) Garland (FFI), Amon (Legend of Korra), and DeathStroke (DC comics)
R4: 3,000 Hidden Mist Anbu accompanied by Zabuza Momochi (Naruto), Grimmjow (Bleach), and Ulquiorra Cifer
Round 5 (Boss):
Boss theme:
End of Phase 1. Who's your leader? Who survives/is not eliminated in your timeline during this phase?