In this thread, we will be taking a look at the two's best striking feats in order to determine who has better striking power.
Hulk.
Striking, in my opinion, is one of the most underrated categories of Hulk's power set here on the vine. From the beginning of the Marvel Cinematic Universe, his striking has been some of the best in the universe when you take a deeper look at it.
One shots a leviathan and slows its momentum. This is a very impressive feat when you consider that we see the leviathans swimming through skyscrapers and taking them down effortlessly.
We see here that Hulk seems to have dented a wall made of Vibranium. Although the feat happened off screen and is lacking context, it is still a very impressive feat when taking a look at the durability of the metal.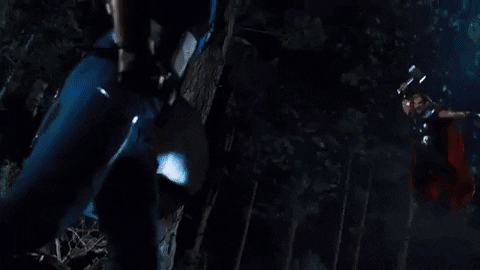 \
Thor's hammer is unable to even put a scratch in the shield when he brings it down with full force, leveling a forest in the process. This same Thor leveled multiple city blocks when he brought down the hammer in Sokovia in order to prevent Ultron from succeeding in his plan.
Staggers Surtur greatly when he runs in order to build up momentum for his strike. This is by far Hulk's greatest striking feat to date, considering the fact that Surtur was 4 kilometers tall, was described as shaking the entirety of Asgard just by rising, and no selling the initial explosion of Asgard.
He also was able to knock out thor in the arena after using momentum to build up his punch. This is very impressive considering thor's durability, although the taser like device may have weakened him to the point where Hulk could one shot KO him.
Superman.
On the contrary, Superman's striking seems to be the most underrated part of his particular power set. Now, I am not saying that his striking in general is underrated, but people seem to put his strength and durability as the most impressive thing about him. Casually busts the side of a kryptonian ship. Later in the film, Kryptonian metal was shown to be able to completely no sell Mach 24 re-entry impacts, yet Superman plowed through it like it was not even there.
Punches Namek hard enough to send him across a vast distance with enough leftover momentum to derail three train engines. These train engines are in the 100-200 ton weight range.
One shots the World engine with a bullrush. He did this while weakened due to the way the World Engine worked. The World engine was humongous in size and also no sold re-entry impacts.
Although more of a combined feat, the collision between Superman and Zod creates a massive shockwave. I am a bit conflicted however, as Zod was able to overpower Superman's bullrush and send him thousands of feet in the other direction and taking out two buildings in the process. This is a ridiculously impressive striking feat for Zod and with scaling, Superman should be capable of this as well.
There are more striking feats for Superman, but I feel like these are the most impressive. Feel free to give more striking feats if you wish.