Judge Dredd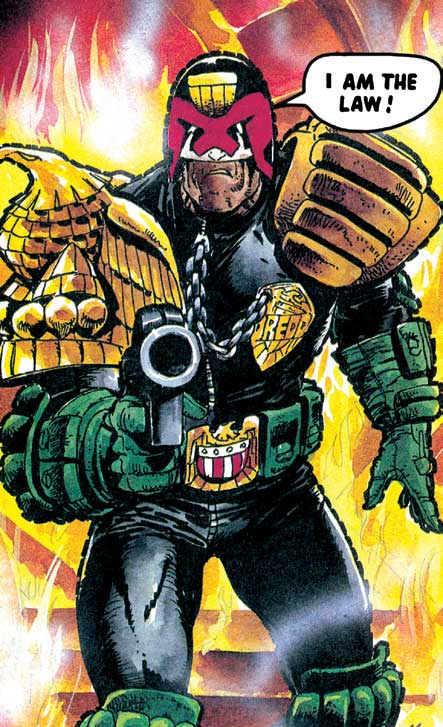 VS.
Gambit
Location:
-Time of day: Midnight
-Gear:Judge Dreddhas his Boot-Knife, Daystick and Lawgiver (all 6 types of ammunition). Gambit has 2 decks of cards, his staff and any projectiles he can charge.
-Starting distance: 75 feet
-Morals off
-Random Encounter: no prep
-Win by death, KO or incapactication
WHO WINS AND WHY?!?!?!?!?!