Poll

CIS/Republic/HA vs GDI/NOD/BP (3 votes)
CIS/Republic/HA easily
0%
CIS/Republic/HA barely
0%
Could go either way/stalemate
67%
CIS/Republic/Human Alliance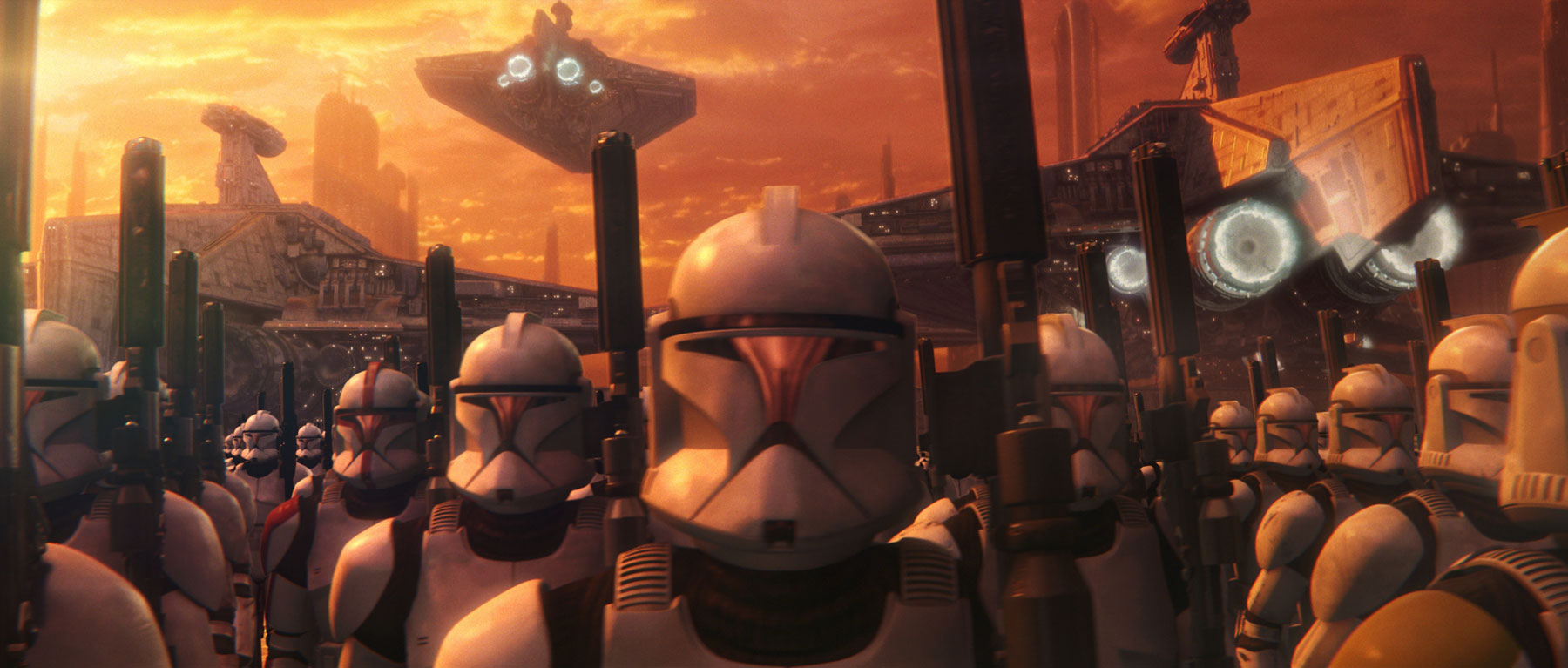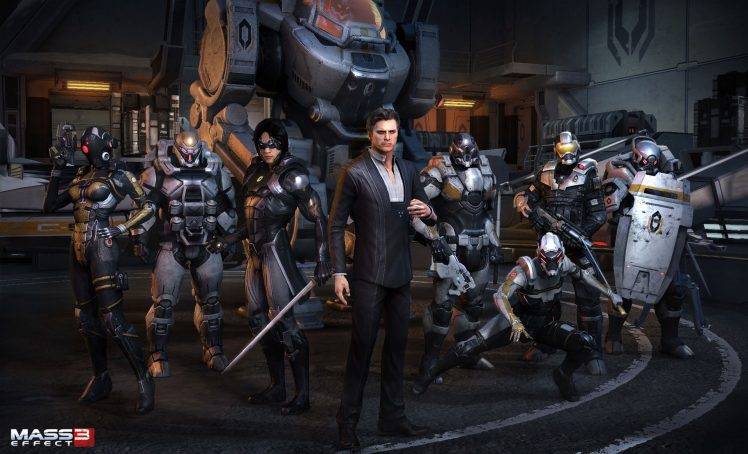 CIS
Leadership - General Grievous, Sev'rance Tann, Sun Fac, and Cavik Toth
CIS Military Forces
Infantry
2,000 Magnaguards
25,000 BX-series droid commandos
30,000 B3 ultra battle droids
50,000 droidekas
50,000 Assault Battle droids
60,000 B2-HA series super battle droids
100,000 Battle droid assassin
300,000 B2 super battle droids
800,000 B1 battle droids
CIS Aux Infantry
60,000 Nimbus commandos
200,000 Neimoidian soldiers
200,000 Geonosians
200,000 Umbarans
Armored/Stuff
3,000 Multi-Troop Transports
5,000 Octuptarra magna tri-droids
5,000 Hailfire-class droid tanks
7,000 OG-9 homing spider droids
10,000 NR-N99 Persuader-class droid enforcers
10,000 A-DSD advanced dwarf spider droids
10,000 AATs
12,000 LM-432 crab droids
15,000 DSD1 dwarf spider droids
20,000 STAPs
20,000 Octuptarra combat tri-droids
GAR
Leadership - Commander Cody, Commander Bly, and Commander Neyo
GAR Military Forces
Infantry
10,000 Arc Troopers
15,000 Clone Mortar Teams ( teams of 3 )
15,000 Clone assassins
30,000 Clone heavy troopers
30,000 Clone jet troopers
30,000 Clone Commandos
30,000 Clone blaze troopers
40,000 Clone scout troopers
40,000 Clone sharpshooters
60,000 Clone heavy gunners
60,000 Clone flame troopers
200,000 Clone Troopers
GAR Aux Infantry
100,000 Dug cavaliers
100,000 Wookies
200,000 Twi'lek freedom fighters
300,000 Gungan soldiers
Armored/Stuff
300 AV-7 Anti-vehicle Artillery Cannons
800 AT-APs
1,200 AT-OTs
1,20 HAVw A6 Juggernauts
3,000 AT-TEs
5,000 UT-ATs
5,000 RX-200 Falchion-class assault tanks
8,000 TX-130 Saber-class fighter tanks
12,000 AT-RTs
12,000 BARC speeders
Human Alliance both Cerberus and System Alliance ( Mass Effect )
Leadership - Commander Shepard, David Anderson, Miranda Lawson and General Oleg Petrovsky
Human Alliance Military Forces
Infantry
1,000 N7 Fury Adepts
2,000 N7 Shadow Infiltrators
3,000 N7 Slayer Vanguards
5,000 N7 Paladin Sentinels
10,000 N7 Demolisher Engineers
20,000 N7 Destroyer Soldiers
40,000 Phantoms
50,000 Nemesis
60,000 Guardians
60,000 Dragoons
100,000 Riot Troopers
100,000 Assault Captains
100,000 Centurions
200,000 Rampart Mechs
400,000 Orcus Mechs
600,000 System Alliance Marines
Armored/Stuff
10,000 Ogre Mechs
10,000 Atlas
GDI/Nod/CIG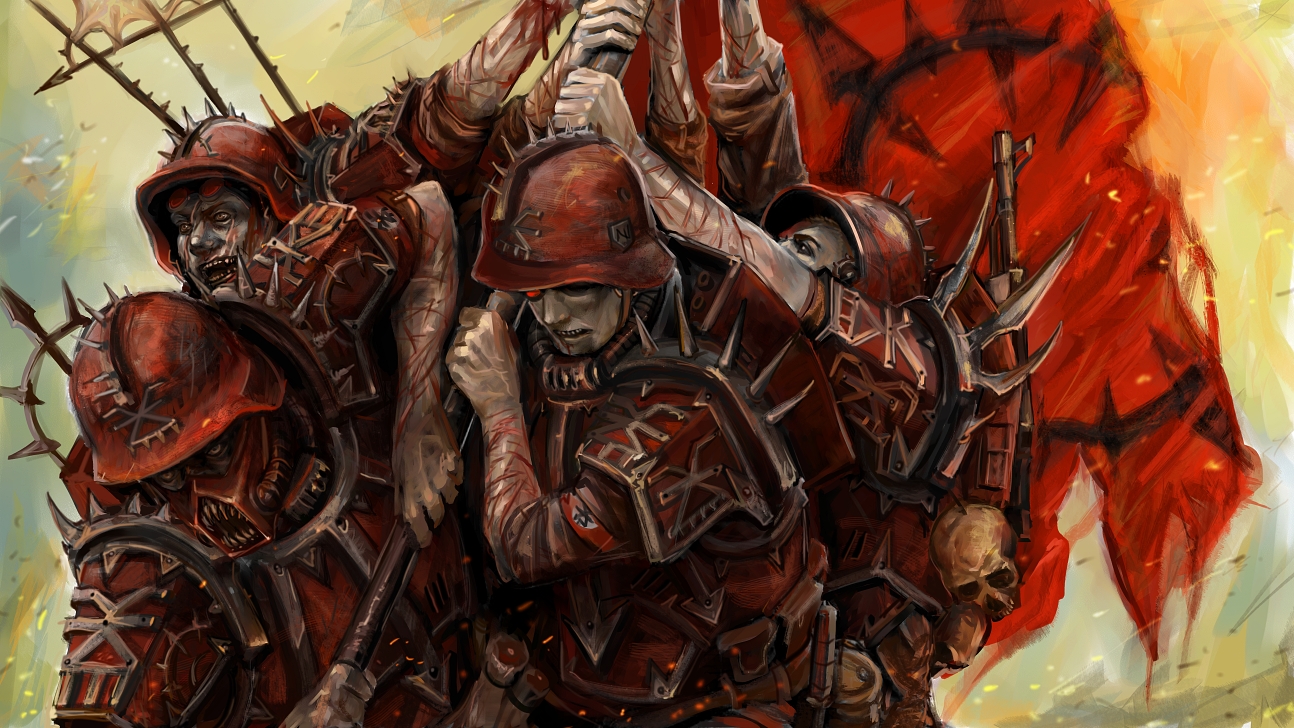 GDI
Leadership - General Jack Granger and General Michael McNeil
Military Forces
Infantry
15,000 Zone Raiders
20,000 Zone Troopers
40,000 Jump Jet Infantry ( Tib Wars 2 )
60,000 Sniper Teams
80,000 Grenadiers
80,000 Missile men
200,000 Riflemen
300,000 Minigunners ( Tib Wars 1 )
Armored/Stuff
50 MARVs
1,000 Zone Shatterers
2,000 Behemoths
2,000 Mammoth Tanks
2,000 Juggernauts
3,000 Shatterers
5,000 Hovers Multiple Launch Rocket System ( Tib wars 2 )
8,000 Titan
8,000 MBT-6 Predators
10,000 Wolverine
10,000 CC-6 Pitbulls
10,000 Guardian APCs
Nod
Leadership - Kilian Qatar and Anton Slavik
Military Forces
Infantry
10,000 Enlightened
15,000 Awakened
15,000 Elite Cadres ( Tib wars 2 )
20,000 Cyborg Commandos ( Tib wars 2 )
30,000 Cyborgs ( Tib wars 2 )
40,000 Tiberium troopers
40,000 Stealth soldiers armed with Firefly laser rifles ( Renegade )
40,000 Stealth soldiers armed with Tarantula laser chainguns ( Renegade )
40,000 Heavy weapons soldier armed with Locust rocket launchers ( Renegade )
50,000 Black Hands ( Tib Wars 3 version )
50,000 Rocket Militant
60,000 Chemical warriors ( Renegade )
80,000 Heavy weapons soldier armed with Tarantula laser chainguns ( Renegade )
80,000 Heavy weapons soldier armed with Firefly laser rifles ( Renegade )
80,000 Shadow Teams
150,000 Confessors
200,000 Light Infantry ( Tib wars 2 )
500,000 Militants
Armored/Stuff
300 Specters
500 Redeemers
5,000 Purifiers
5,000 Avatars
5,000 Beam cannons
10,000 Flame tanks
10,000 Scorpion tanks
15,000 Raider buggies
20,000 Attack bikes
Blood Pact
Leadership - Urlock Gaur
Military Forces
Infantry
10,000 Blood Pact Disciples with Plasma Guns
10,000 Blood Pact Warriors armed with Missle Launchers
20,000 Blood Pact Warriors armed with heavy bolters
20,000 Death Brigades with Flamethrowers.
30,000 Blood Pact Warriors with Grenade Launchers
100,000 Blood Pact Warriors with Flamethrowers
100,000 Loxatls with Flechette Blasters
100,000 Death Brigades with Hellguns and Axes
300,000 Blood Pact Veterans with Lasguns
500,000 Blood Pact Warriors with Lasguns and Axes
Armored/Stuff
100 Basilisks
1,000 AT83 Brigand Super Tanks
5,000 AT70 Reaver Battle Tanks
7,000 Stalk Tanks
10,000 STeG 4 Light Armored Cars.
10,000 N20 Pattern Half-tracks.
Rules
No In fighting
Win by destruction of the other side
No prep ( other than to stage troops for a front )
Random Encounter
No outside interference
All lore allowed
No jobbing
Standard gear unless stated otherwise
Generals are in charge, but are not on the battlefield
Environment - both sides start 1 mile away from each other ( environment is big enough to fit all armies comfortably. )
Both sides get resupplied with half the starting forces every two weeks.