As some of you guys know, I started a Youtube channel called MrNineThousandOne in December, but I've never gotten around to actually making any of them. Well I've considered starting to make videos, but I need banners/icons for my channel. The problem is, I would draw my own, but I don't have Adobe Flash or Photoshop (which is ridiculously overpriced), and I don't want to dry a crappy logo on Microsoft Paint. I've run out on both of their trials about a year ago (multiple versions too), so no luck there either.
So I'm asking for a very large task. Could someone make a logo for me? I would like for it to look similar like this :
Except where the Sonic The Hedgehog word is, to be replaced by the words "Mr.9001" in bold blue letters. The ribbon design can stay, and where Sonic is, should be replaced by this :
\
On the sides where the wings should be, will be replaced by an 8-bit Energy Sword :
But instead of in that position, it will be in this position :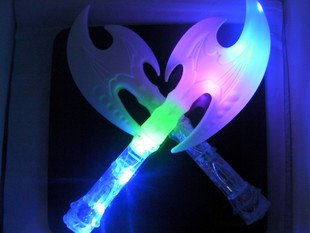 The background can be completely white. I'd expect this to be a very difficult task, so you guys don't have to rush this or anything. Just give me a heads-up if you try and do a design! Thanks!