So I heard recently in mondays (sept. 24th) episode of "The Stack" ,* that there would be a New Crossover Invloving Lots of symbiotes, maybe hundreds of thousands. The crossover would predominately involve "The Mighty Avengers" & "The New Avengers", my guess this is a crossover not involving the X-books, I'm ok with that.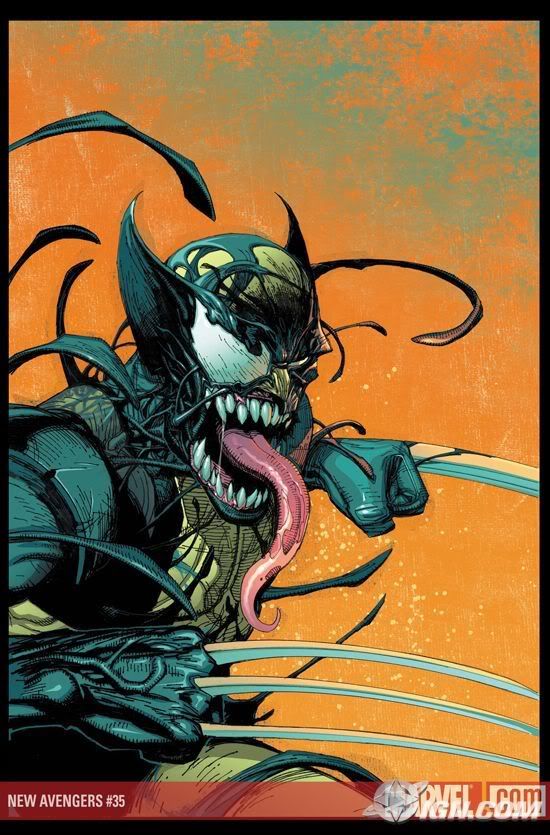 So this is another cool pic about the New upcoming event, the lates pic I've come across although I havn't searched ver hard today, also a cool link to give you the "Symbiote History" in a nutshell! http://aboutheroes.com/content/2007/08/symbiote_psa.php
Symbiote Virus to be realeased on NY, can the Avengers stop it, Looks like the New Avengers will get invloved, which means Skrulls are involved, and Doom looks tobe behind the Virus?
So is Franks New Punisher suit a Symbiote Virus?
Well So you can see in the pics that Frank Castle's Punisher suit kind of moves a little, the gun scene reminds me of Random, anyways the suit seems to be alive, how cool is that.
Punisher: War Journal #12
What does everyone else theorize. Please, do tell.
*This, newest, episode of the stack is kind of how should I say "Ballsy", for other toned down episodes check them out on youtube, pulpsecret.com, and check out acomicbookorange.com

Post Edited:2007-09-20 14:42:05
Post Edited:2007-09-20 15:54:44
Post Edited:2007-09-21 15:22:11
Post Edited:2007-10-04 00:19:31