No prep
Both have heard of the others past feats and are well aware they are facing a dangerous enemy.
In character, but both are willing to kill if need be
Standard equipment
Dark Tournament Yusuke
Harry has all his powers he has or has had through out his series
Speed in general is equal but reaction time is at normal levels.
Win by death/knockout
Both are on the same case to find a powerful artifact. Both arrive at the warehouse were it is being held, they decided to duke it out to see who takes it home.
VS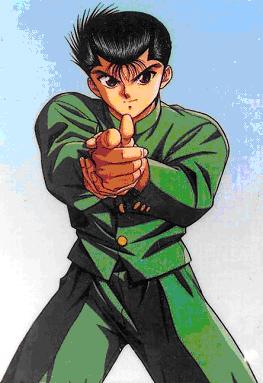 LOCATION