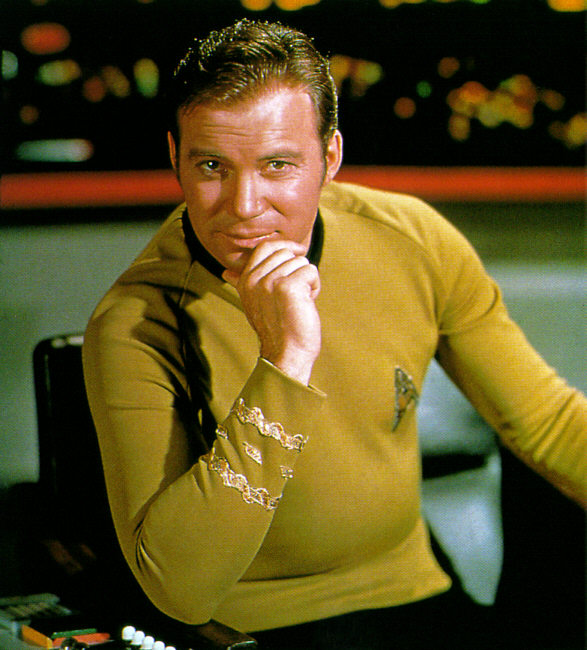 Captain James Tiberious Kirk... Lost his loved ones by the Klingons and the Wrath of Khan. He wanted to bring them all back. The Godly Entity only known as "Q" heard Kirk's prayers, and made mockary of him. Kirk lashed back with harmful words, and so Q was "curious" of Kirk on what exacty he would do with omnipotent powers. Q with an entertained look on his face then granted Kirk with omnipotent powers by the power of the Infinity Gauntlet!





*Q as he grants Kirk the power of the Universe*
















Meanwhile....
Thanos
Dr. Doom
Galactus
Shenron
Broly
Kid Boo
Darkseid
Lex Brainiac

Slade

M. Bison

Geese Howard

Pyron (From dark Stalkers)
Shredder
Mum-Rah
Skeletor
Unicron
Megatron
Star Scream
Cobra Commander

Dracula

Dark Gundam

Jaffar as a Gene (From Aladdin)

Maleficient (From Sleeping Beauty)

Ursula (From Little Mermaid)

Cloverfield

Kayako Seiki (The Grudge Ghost)

Jason Vorhee

Michael Myers

Fready Kruger

The Maniac Cop

Chucky the Killer Doll

The Leprecheon

The Toxic Crusaders

and the Attack of the Killer Tomatoes!



Combined forces to stop the Phanaminal Comsmic Powers of James. T. Kirk!?!?!?